Hongma Company and Australian representatives conduct exchange and cooperation meetings
On the morning of March 8, 2019, a four-person company from Australia visited Wuhu Hongma New Materials Co., Ltd. to visit and cooperate. Accompanied by the general manager, technical director and technical assistant of our company, the representatives of Australia visited the production base of our company and learned about the experimental research and development process, and negotiated on product cooperation matters to achieve a good situation of cooperation and win-win.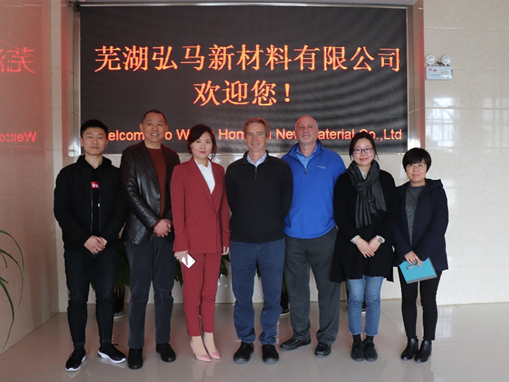 Mr. Gu Zhongliang, the general manager of our company, introduced the development history of the company since its establishment, as well as the company's product features and business modules. At the same time, it expressed its expectation to cooperate with the Australian side in industry, education and research to learn from each other's experience and technology. At the meeting, the two sides conducted in-depth exchanges and detailed discussions on the characteristics of various products, the research and development process and the ratio.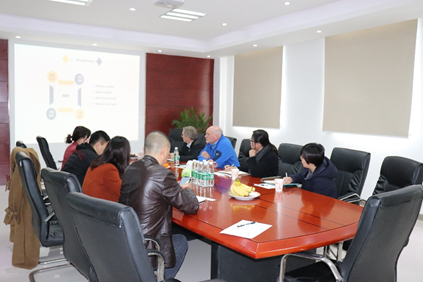 The representative of our company combined the experience of R&D and innovation in product reporting, citing a large number of vivid examples, and vividly and meticulously explained the development process of our adaptation of Australian products from various aspects. Scientific research and innovation must have a sense of time urgency and team spirit, find entry points from existing problems, conduct collective research based on experiments, and "trick" existing viewpoints and dare to challenge authority. The entire report was shown on the slides, with pictures and texts, interesting language and harmonious atmosphere.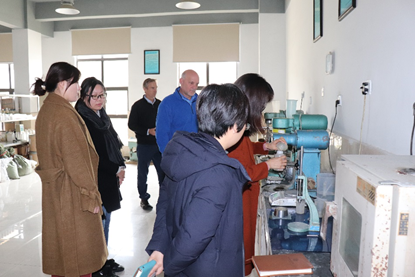 After the meeting, the Australian representative visited the company's laboratory on the spot and had a thorough understanding of the entire R&D and production process of the product. At the same time, the Australian representative conducted in-depth technical exchanges and collisions on the Australian product standard requirements and the adaptation ratio, applicable projects and our technical staff. It was found that both the concrete material and the accelerator ratio were between the two countries. The standard differences are enormous. However, we are confident that the cooperation on products based on two different cultures will certainly enhance exchanges and collaboration, and promote mutual progress and win-win cooperation.