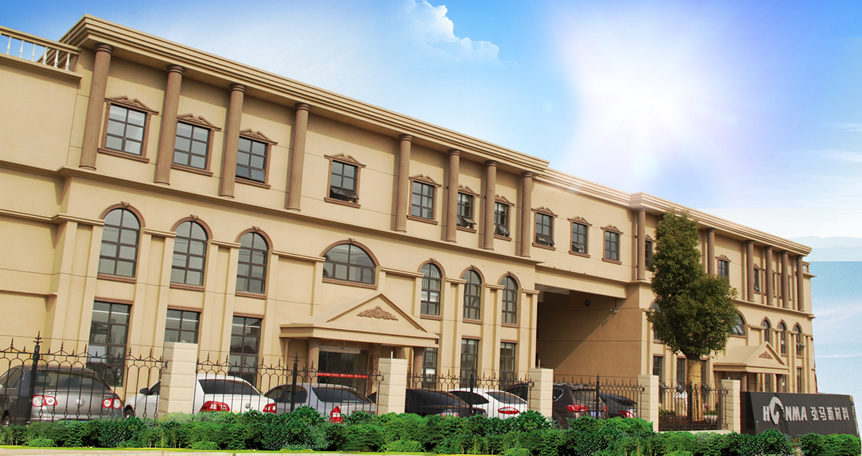 Wuhu Hongma New Material Co.,Ltd is located in Wuhu Economic and Technology Development Area which has a convinent transportation.Our company has established good cooperation relationships with some domestic colleges since we enter concrete admixture corporate in 2000 and can develop independently poly-carboxylate (PC) based water reducer. Our company put into production in 2005 and has 5 reation vessels of 5000L. The main product classify into 2 series: esters (the annual capacity is 20000 tons) and PC acid (the annual capacity is 50000 tons). PC based water reducer has been evaluated as Anhui Hi-tec product in 2006. Our company has totally 180 persons, including doctor, master, 10 special technicians and 5 Executives. Our company is an ISO 9001 certified company.To meet with the keen competitions and challenges of international market, our company has developed and produced various product which applied in some projects (power station, road, bridge and tunnel) and Merchandise Concrete Stirring Station.
We welcome wholeheartedly you to make a cooperation. Wuhu hongma new material co., ltd. was founded in 2013, from the polycarboxylic acid water reducer production enterprises, gradually developed into a professional engaged in special admixtures and high-speed railway construction of special materials research and development, production, sales as one of the high-tech enterprises. Enterprise registered capital of 20 million yuan, the production workshop area of more than 10,000 square meters, the address is located in wuhu jiujiang economic and technological development zone, convenient transportation.
The main products of the company are three series of mortar resistant material water-reducing agent, dry mixing product and alkali free accelerating agent. The company attaches great importance to scientific research, independently developed polycarboxylic acid water reducer and put it into production. At present, the products are widely used in water conservancy and hydropower projects, railways, civil buildings, dry mixed mortar, cement and precast components, refractories, ceramics, coatings and other fields.
The alkali-free accelerator developed by the company has begun to emerge in the tunnel construction in the post-high-speed railway era, and has received good feedback from the construction unit. At present, the company has established close strategic cooperative relations with the Chinese academy of iron sciences, anhui normal university, anhui engineering university, etc., and is committed to the research and development of new materials in the field of high-speed railway construction and construction.
The company now has a set of 6M2 dry powder mixing equipment, two sets of twin screw extruder production line, a set of polycarboxylic acid water reducer powder equipment, high degree of automation of the equipment. Dry mixed products with an annual output of 200,000 tons, polycarboxylic acid liquid with an annual output of 50,000 tons, polycarboxylic acid powder with an annual output of 20,000 tons. The company vigorously promotes the workshop 6S standard operation, as the whole factory production quality certification system.
The company has always regarded talents as the most important resource, accounting for 30% of bachelor's degree and 6 master's degree. Over the years, our company has formed a set of mature paths of talent selection, talent utilization, talent education and talent retention, which not only provides each employee with broad space for development and a harmonious and comfortable working environment, but also continuously increases investment in vocational training for employees, so as to realize the common growth of employees and the enterprise.
Company product has been successfully applied in the beijing-shanghai high-speed railway, the high-speed railway, ning an inter-city railway, hangzhou-ningbo high-speed railway, west high speed railway, treasure of high speed railway, Ann, Zheng Fu high-speed railway, high-speed railway, hangzhou high-speed railway, nanjing Yangtze river bridge, hangzhou bay bridge, Qingdao bay bridge, chongming tunnel bridge and other large projects. Our company has set up a branch in Russia, and exported to southeast Asia, South America, Europe and other international markets.
We are willing to live in harmony with our partners, treat each other with sincerity, achieve mutual benefit and win-win progress hand in hand.